Camp Programs
Arts & Crafts
The Arts and Crafts program is the place where the children are free to express themselves in a controlled area. Every activity is designed to fit the scripture of the day in a fun and interesting way. We explore different mediums like painting, drawing, design, clay, and the favorite…. glitter and jewels.
Farm
The Farm is a small petting Farm that enables the campers to experience and enjoy Gods creatures up close, in a safe environment. With many campers coming from a city environment, the Farm is a foreign thing. We also participate in activities which relate to the bible such as: making of ice cream/ butter and learning fun facts about God's creation.
Gathering
The Gathering is a morning program area, where all of the campers and staff meet for a time of worship and praise.
JAM
Jam (Jesus and Me) is a program that allows campers to learn about the Lord in a fun and interactive way. Currently in the JAM Program we are teaching kids more about the Salvation Army and its ministry by using Jr. Soldier materials. Through this material, the campers learn not only about The Salvation Army, but also can choose to continue the course once camp is over and be one step close to becoming a Jr. Soldier of the Salvation Army.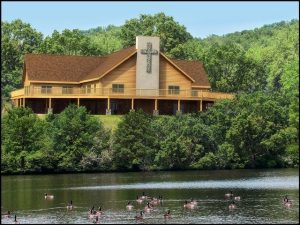 Nature
Nature is a fun interactive program designed to teach campers and staff about the flora/ fauna of New Jersey. This program focuses on the beauty of the natural environment around camp that we are so blessed to experience.
Wilderness

Wilderness has been set up for children to experience and appreciate both God and the outdoors.
It gives children and staff the opportunity to camp out in tents, build campfires, sing songs, eat s'mores, share in Bible devotions and so activities relating to the outdoors and our walk with the Lord.
It also helps them to be grateful for the many comforts and privileged of our modern society while in a simple setting.
The Pool & Boating
The pool is one of the best places on Camp! Our spacious pool is 25 yard pool that can accommodate 120 swimmers. Campers are afforded the opportunity to swim every day they are at Camp. The pool is staffed by the Waterfront Director and 5 Lifeguards. The Lifeguards are highly trained- they teach lessons, supervise swim clubs and even hold pool parties for campers. At the pool parties, you will likely find great music, a wacky dive show and great water games for the campers. Above all, you will find a clean and safe pool.